Gift Vouchers
A Stokehouse voucher is the gift of a memorable experience. Select from our striking geometric gift cards which provide both a handwritten keepsake and discrete card to be presented on visiting, or order an immediate email voucher. All vouchers are personalised and available in any denomination.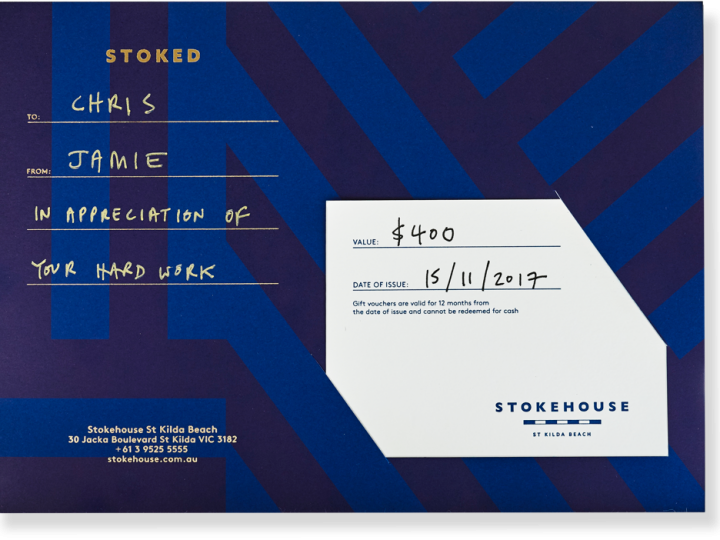 Give the gift of Vitamin Sea
Fill in the form to purchase a digital or hard copy voucher.
If you would like to purchase multiple vouchers or have other questions please email gift@stokehouse.com.au
Please note Stokehouse Q gift vouchers are now redeemable at Stokehouse St Kilda. However, both Stokehouse St Kilda and Stokehouse Q gift vouchers are not redeemable at Pontoon or Paper Fish.
Order Now