Stokehouse Seafood Extravaganza with Clamms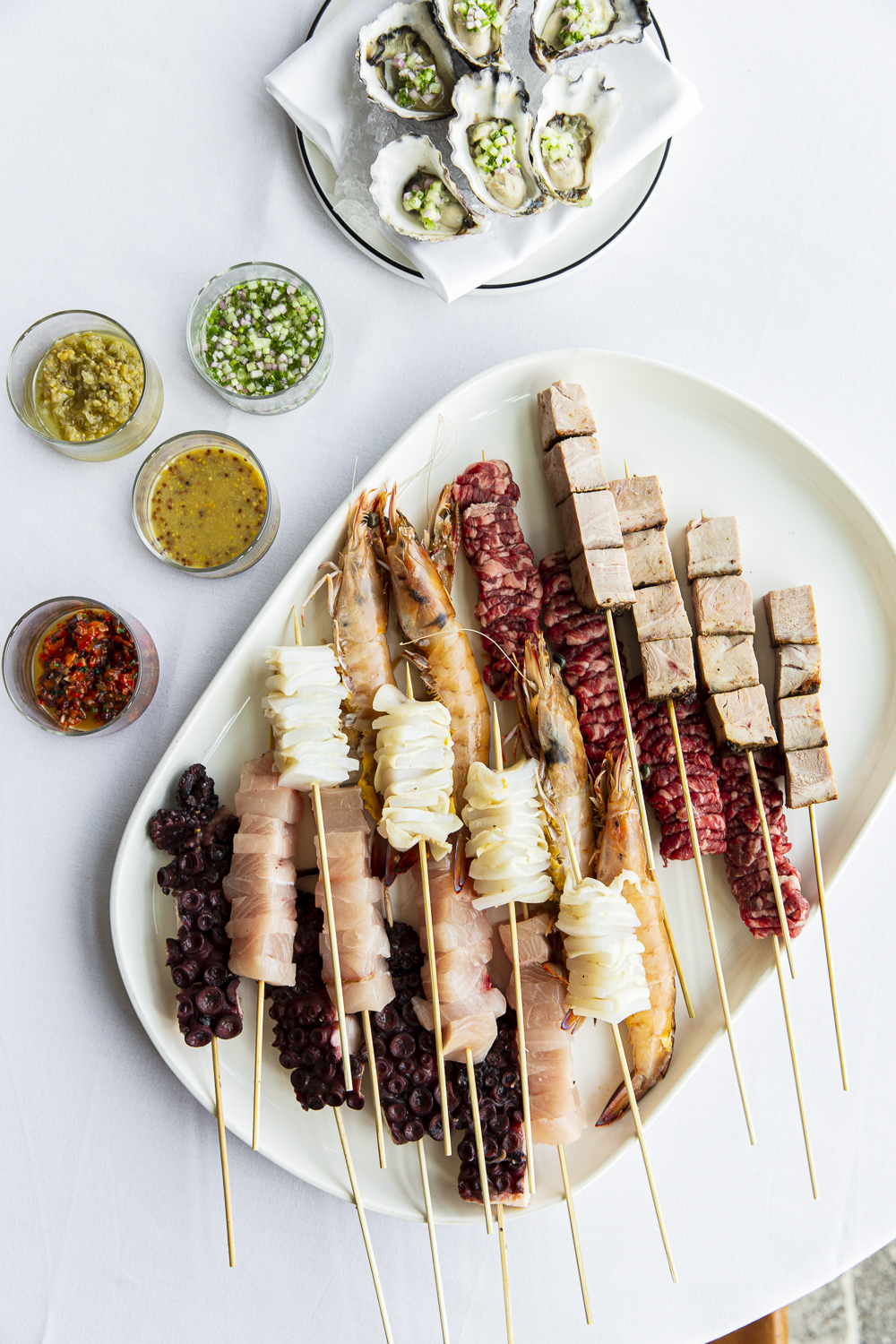 Stokehouse has been a proud partners of Clamms for over 30 years, delivering exceptional and sustainable seafood to our venues daily. We are excited to extend this offer to your home – with our premium Stokehouse x Clamms boxes now available to celebrate special dates throughout Spring and Summer. Escape the every day with these boxes delivering effortless luxury.
Perfect for those looking for maximum impact with little cooking required; each box will feed four to six people comfortably. Available for contactless delivery to your front door via the experienced Clamms team or pick up from Stokehouse. Easily transportable to your local park. Savour a signature Stokehouse experience with your family or local friends and commemorate key racing days, beginning with Caulfield Cup this weekend along with the AFL Grand Final.
Select from three curated boxes;
BBQ Box – $325 
Featuring fresh oysters and prawns, along with a selection of skewers, this box is perfect for those looking for a mix of seafood and meat to show off on the barbecue.
Seafood Box – $475 
Reminiscent of the decadent Stokehouse Seafood platter, this box includes oysters, crayfish, prawns, cured Ocean Trout, Kingfish and Yellow Fin Tuna crudo.
Bolli Box – $600 
Champagne Bollinger is the house Champagne at Stokehouse – the perfect accompaniment to the seafood extravaganza included in this box which features an extended seafood box offer and handpicked spanner crab.
Stokehouse x Clamms boxes are available to order up until two days prior to the following special dates;
Caulfield Cup – this Saturday October 17
AFL Grand Final Eve Public Holiday – Friday October 23
AFL Grand Final Day – Saturday October 24
Derby Day – Saturday October 31
Melbourne Cup Day – Tuesday November 3
Oaks Day – Thursday November 5
Stakes Day – Saturday November 7
Further dates including Christmas and New Years Eve to follow.
Clamms delivery is available to all of metro Melbourne, Geelong and Bellarine Peninsula, Mornington Peninsula, Daylesford and Yarra Valley for a flat rate of $25.
Limited boxes are available for each date.
View full details of each box and order HERE