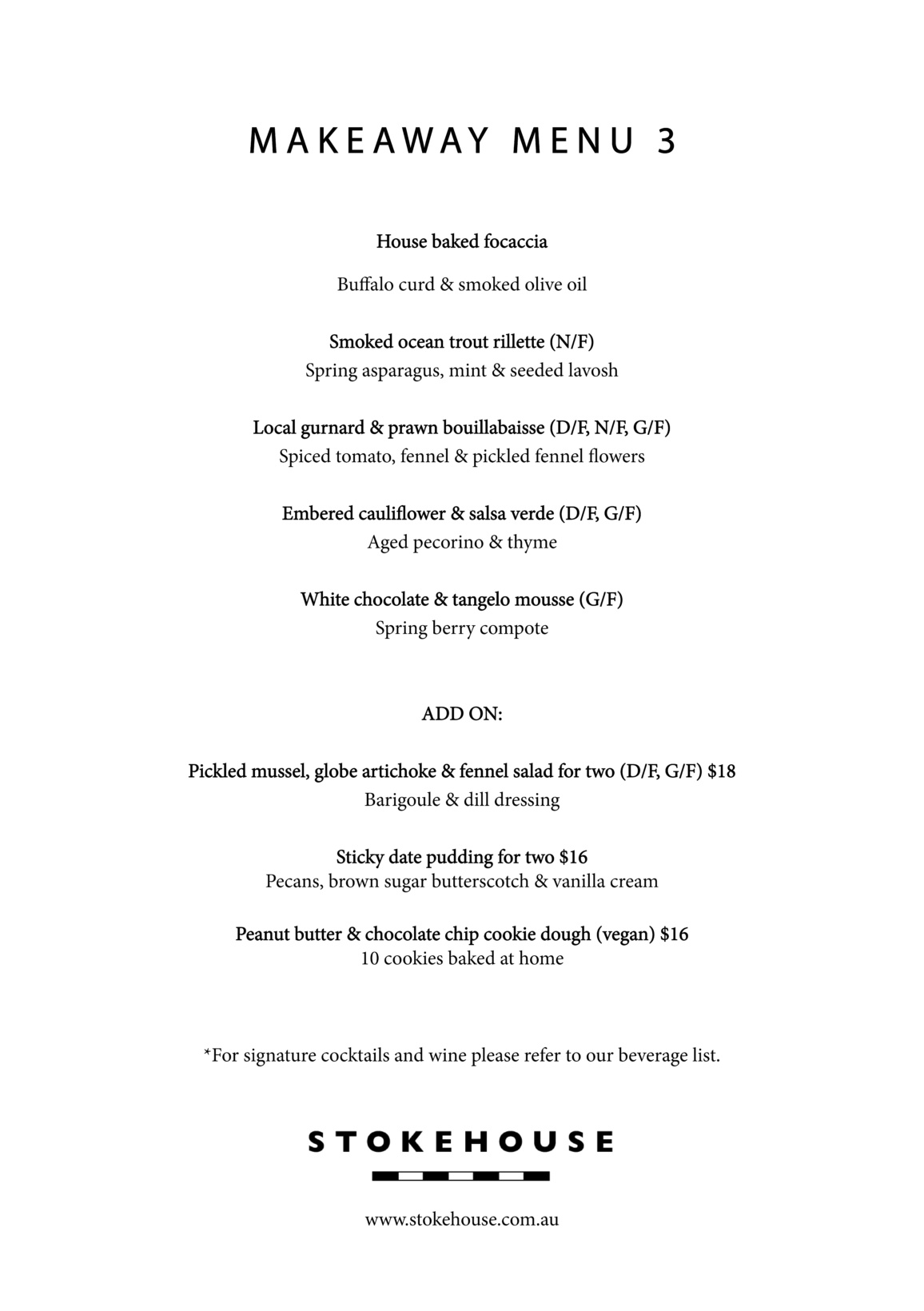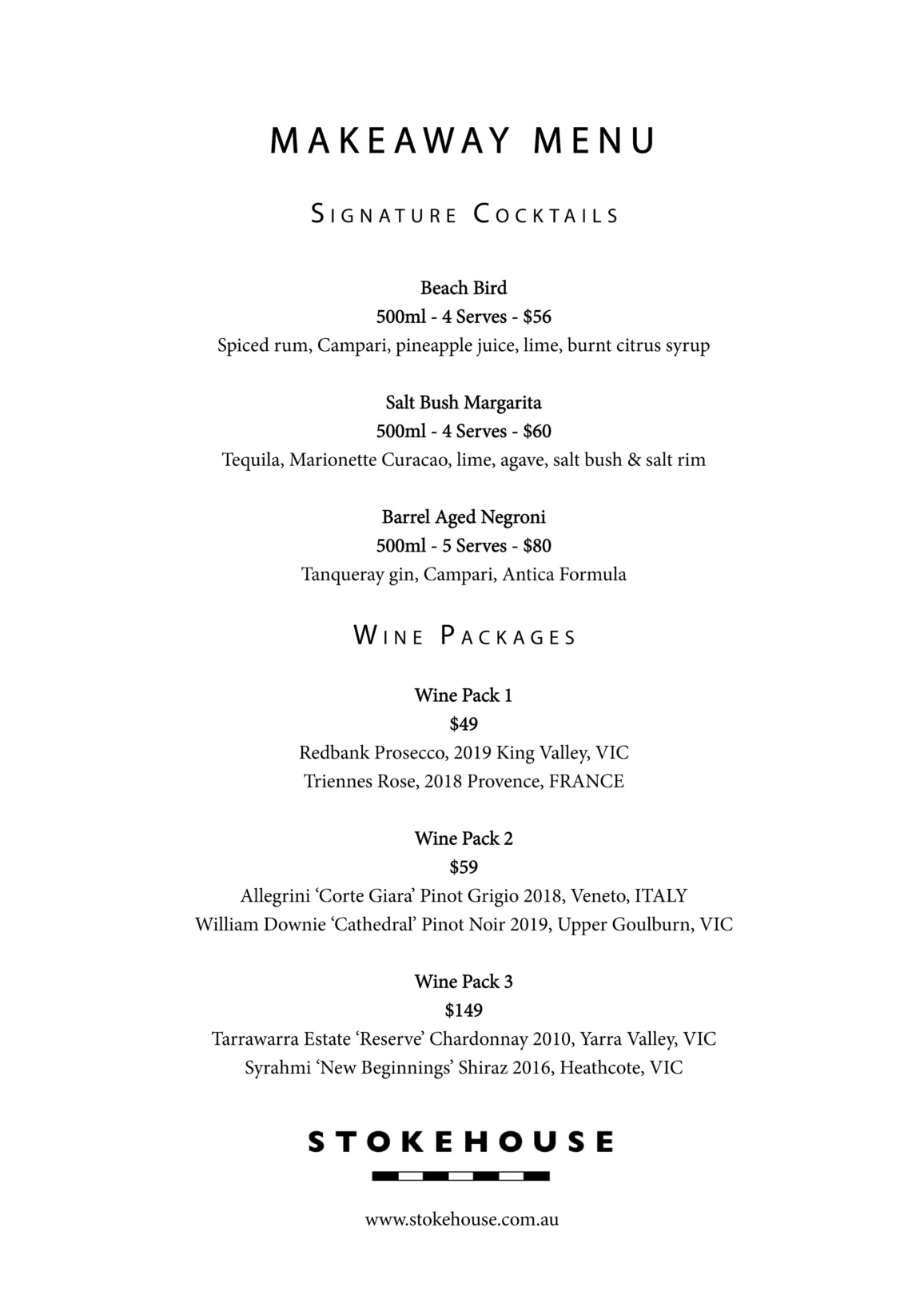 Everyone's favourite beach house celebrates Spring this week, with our third make at home box now available. Featuring a local Gurnard and prawn bouillabaisse with spiced tomato, fennel and pickled fennel flowers and the light but indulgent white chocolate mousse and spring berry compote to finish. This weeks' box includes three courses plus sides for $65 per person, now with the option to add single serves. Holiday at home this weekend with minimal cooking required and detailed preparation instructions provided.
Tailor your Stokehouse experience further with three menu additions available alongside a selection from the Stokehouse wine and cocktail lists including a Barrel Aged Negroni in celebration of Negroni Week (14 – 20 September) and the official charity partner Help Out Hospo.
Drive through, contactless pick up from Stokehouse is available;
Friday (18/9) between 3pm and 7pm; or
Saturday (19/9) between 12pm and 3pm
Please call Stokehouse on 9525 5555 approximately 30 minutes before you would like to pick up your order and our dedicated team member will be waiting for you.
We have also added a delivery option this week – for $10 we will deliver your order anywhere within 10km of Stokehouse. Please note that someone must be available to accept the order. We have two delivery slots available – please purchase a ticket for your preferred day;
Friday (18/9) between 1pm and 4pm; or
Saturday (19/9) between 11am and 2pm
Please note that all dietary information is shown on the menu, unfortunately we are not able to accommodate any dietary changes. Each pack is perfect for two with added flexibility available via single serves (for example for 3 guests, order the base box for 2, then add a single addition).