Poached rhubarb, fresh blood orange, rhubarb sorbet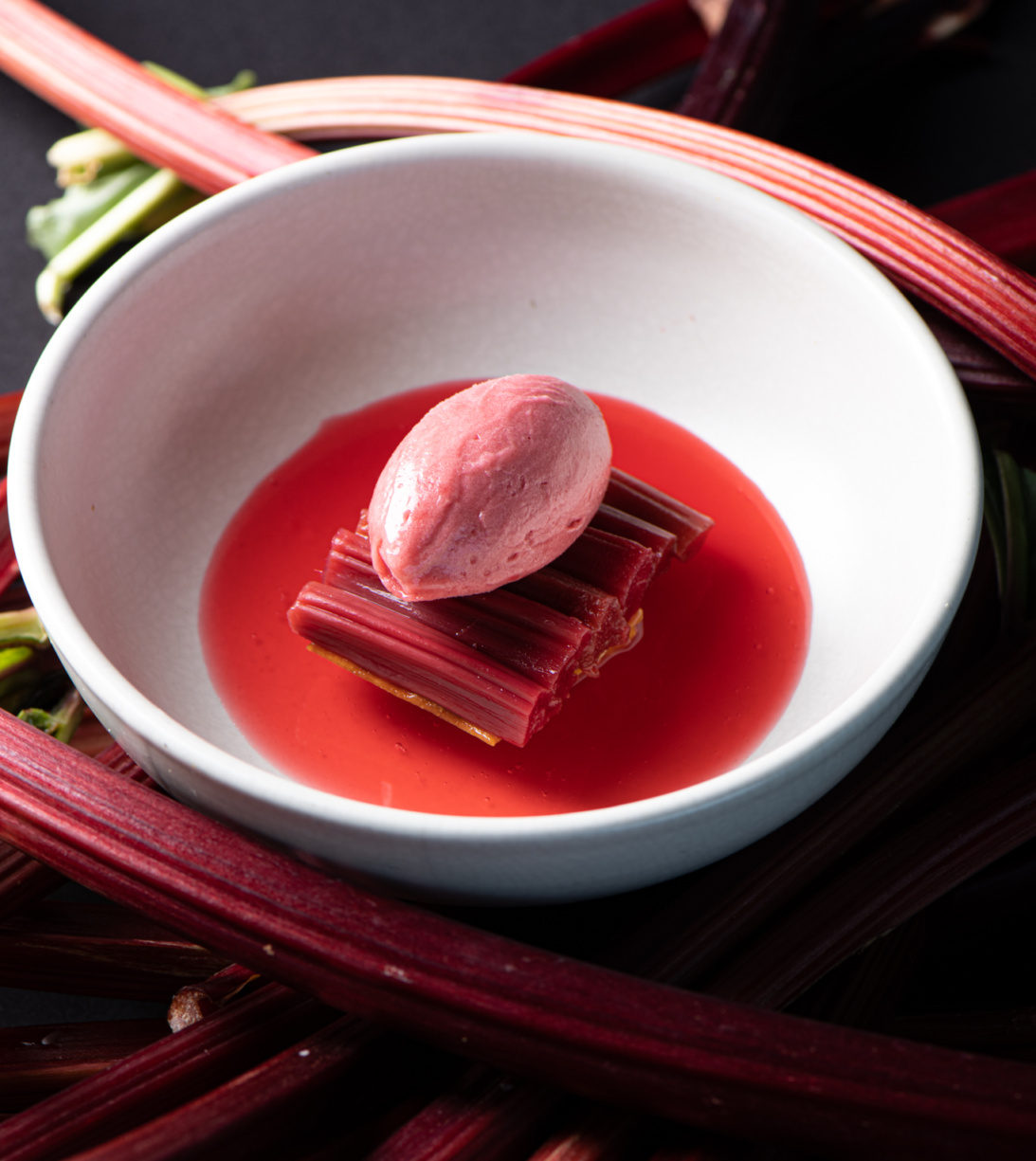 Highlighting the sweet and sour flavour profile of rhubarb, Group Pastry Chef Lauren Eldridge has re-imagined rhubarb in this vibrant dessert new to the Stokehouse menu. Delicately poached pieces of rhubarb sit atop a caramel nougatine – a crunchy caramel tuile that complements the natural acidity of the fruit – while the poaching juices are combined with freshly squeezed tangelo to create an irresistibly delicious sauce. The dish is topped with a rhubarb sorbet made from rhubarb pulp and tangelo juice.
The perfect way to end your Stokehouse dining experience, available for a limited time only.  Also available in STOKEBAR – open daily from 12pm with no bookings required.