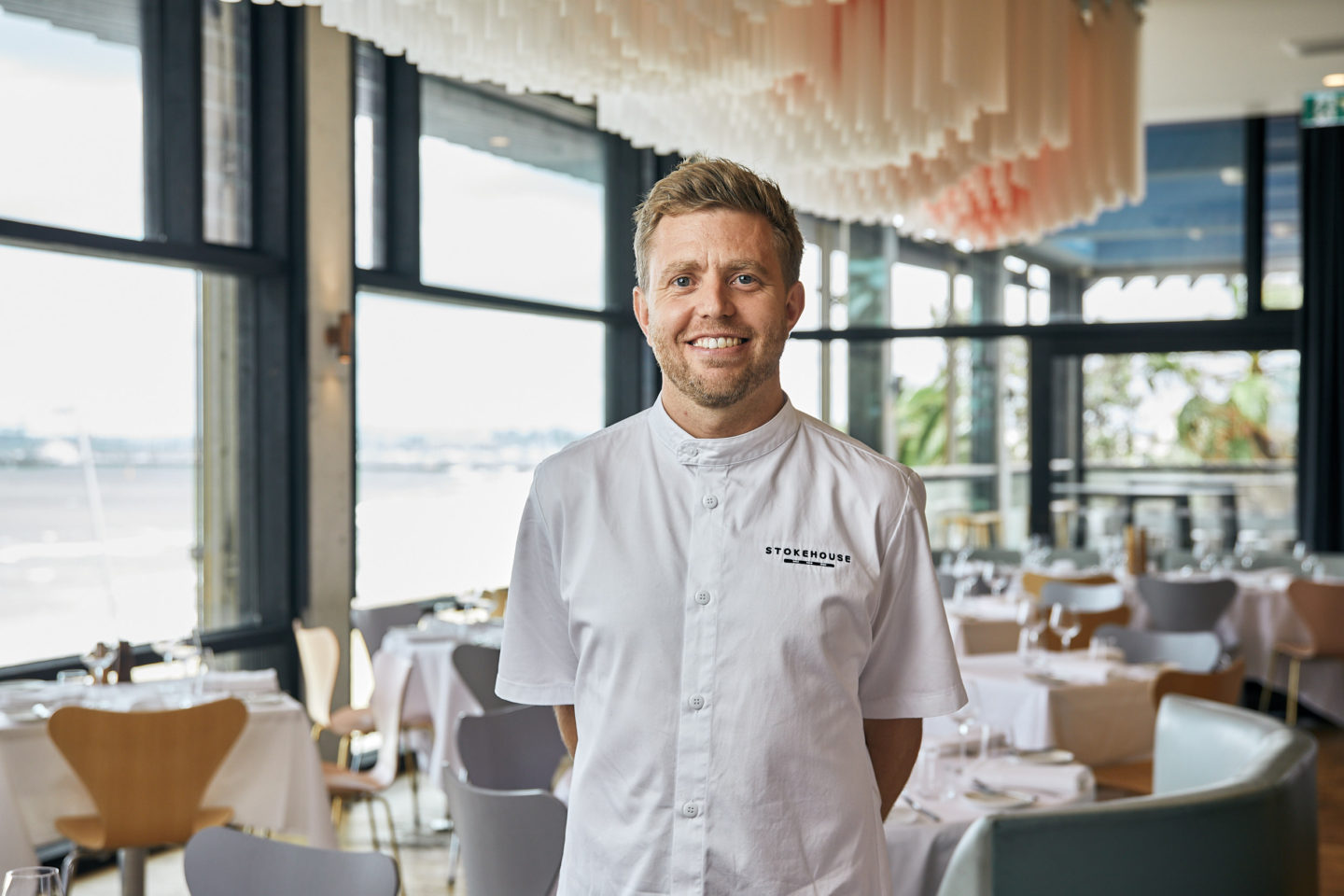 'Flavour driven, generous, unpretentious and minimal waste. There are no rules.  You can share our food or eat alone. There's something for everyone.'
After spending his first three months working closely with our team, customers and suppliers, researching all that goes into creating 'The' Stokehouse experience, Executive Chef Jason Staudt has just launched his first menu. This is a menu which has been born out of collaboration; designed with input from both the kitchen and front of house leadership teams, and balancing paying homage to the history of Stokehouse, whilst also striving to deliver on the now.
The physical changes are subtle – a main menu which includes the sublime desserts created by Group Pastry Chef Lauren Eldridge. A specials menu with an extended number of dishes available, featuring only the very best of produce available that day; printed on hand made, recycled paper which includes chamomile seeds. Designed as a keep sake or to be planted at home to finish the dining experience. A more relaxed table setting. An extended bar menu to welcome diners into STOKEBAR. But the impact is great, we are so proud to share this new menu with you.
There is much of Jason personally in his first Stokehouse menu; his love of seafood is obvious – gained from a six-month stint as a private chef on a yacht in Alaska where the menu consisted literally of what was caught that day. His love of the outdoors and passion for the environment, having spent his childhood working in the family vegetable garden and greenhouses is evident in his commitment to using seasonal, connected produce and allowing the natural flavours to star.
The brief from Frank van Haandel was to design a menu which keeps you coming back. With the specials changing daily, an endless possibility of menu options now exists.
Signature dishes include the Seafood Platter, designed to share straight from the plate and featuring the best of the day. In Jason's words 'What is there to say about eating a seafood platter on the beach? It's special.' From handpicked Mud-crab and Spanner Crabs to local hand dived scallop ceviche to deep sea Scarlett prawns and of course Oysters. Generous and available for any size table.
One of Jason's favourite childhood memories is of eating fresh grown tomatoes from his family greenhouse in Canada – perhaps that is the inspiration of his Heirloom tomato dish, a taste of Summer in Australia. Tomatoes sourced from Ramarro and Somerset farms, partnered with local Melbourne almond oil.
The flaked snapper cheek sits on the new Snack menu. Utilizing the Queen of the Bay – Port Phillip Bay wild caught snapper. Pumpernickel ready for the challenge of carrying these gelatinous cheeks – the perfect snack to get you salivating, ready for your next taste of Stokehouse.
Stokehouse is open every day for lunch and dinner – book online for immediate confirmation or call our reservations team for further assistance.
STOKEBAR welcomes walk ins, open daily from 12pm.