A Special Wine Lunch Hosted by Campbells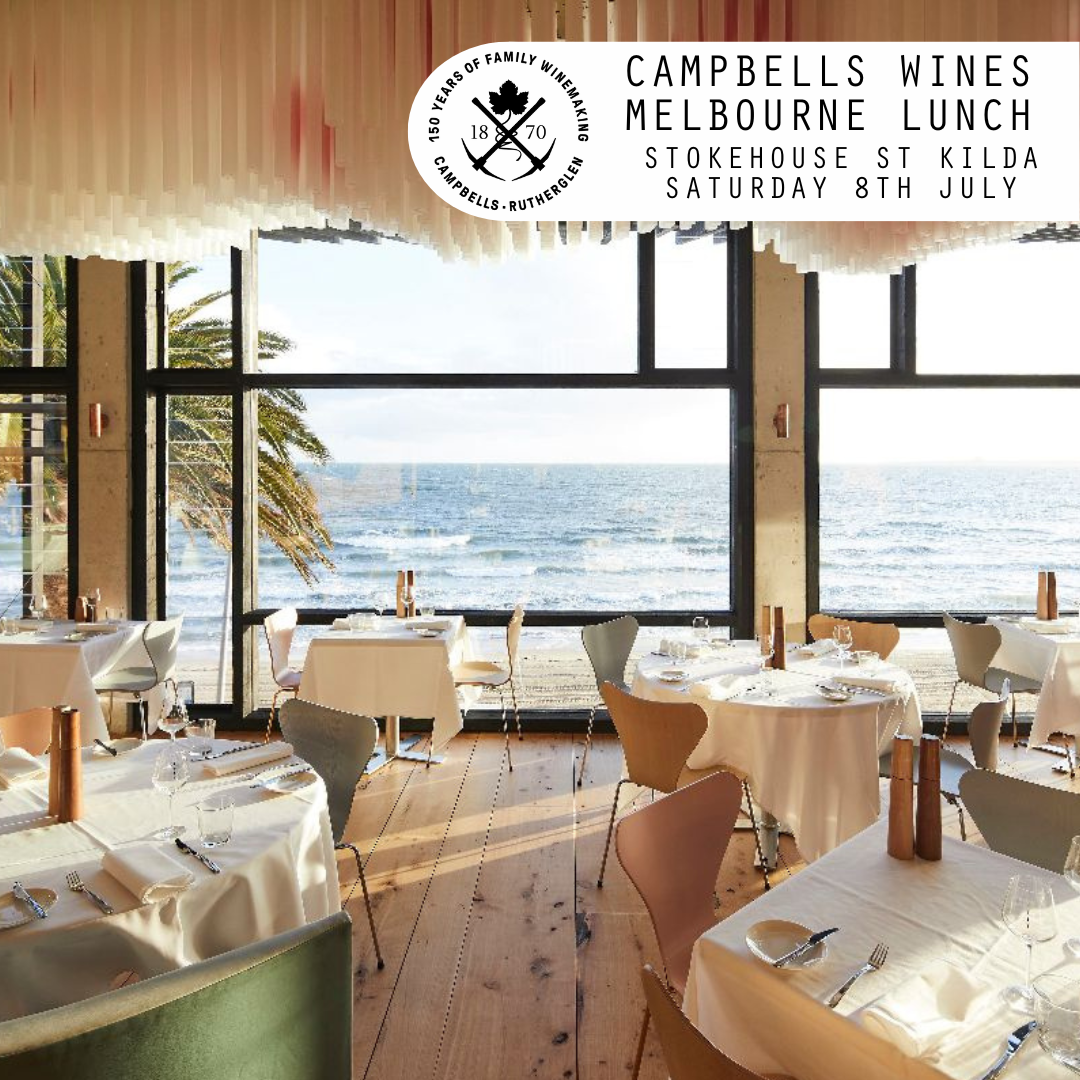 Campbells of Rutherglen are hosting a special Wine Lunch Saturday July 8th at Stokehouse. Join the Campbell family and their team for the upcoming Wine Lunch in Melbourne and enjoy
glorious food and wine while discovering what's on the horizon for Campbells. They will be showcasing new vintage wines and some rare treasures from the family cellar. It's the perfect opportunity to enjoy great food, company and have your favourite wines delivered directly to your door!
The $260 ticket includes a four course degustation matched to Campbells wines and access to exclusive lunch special offers. Your can secure your spot here.