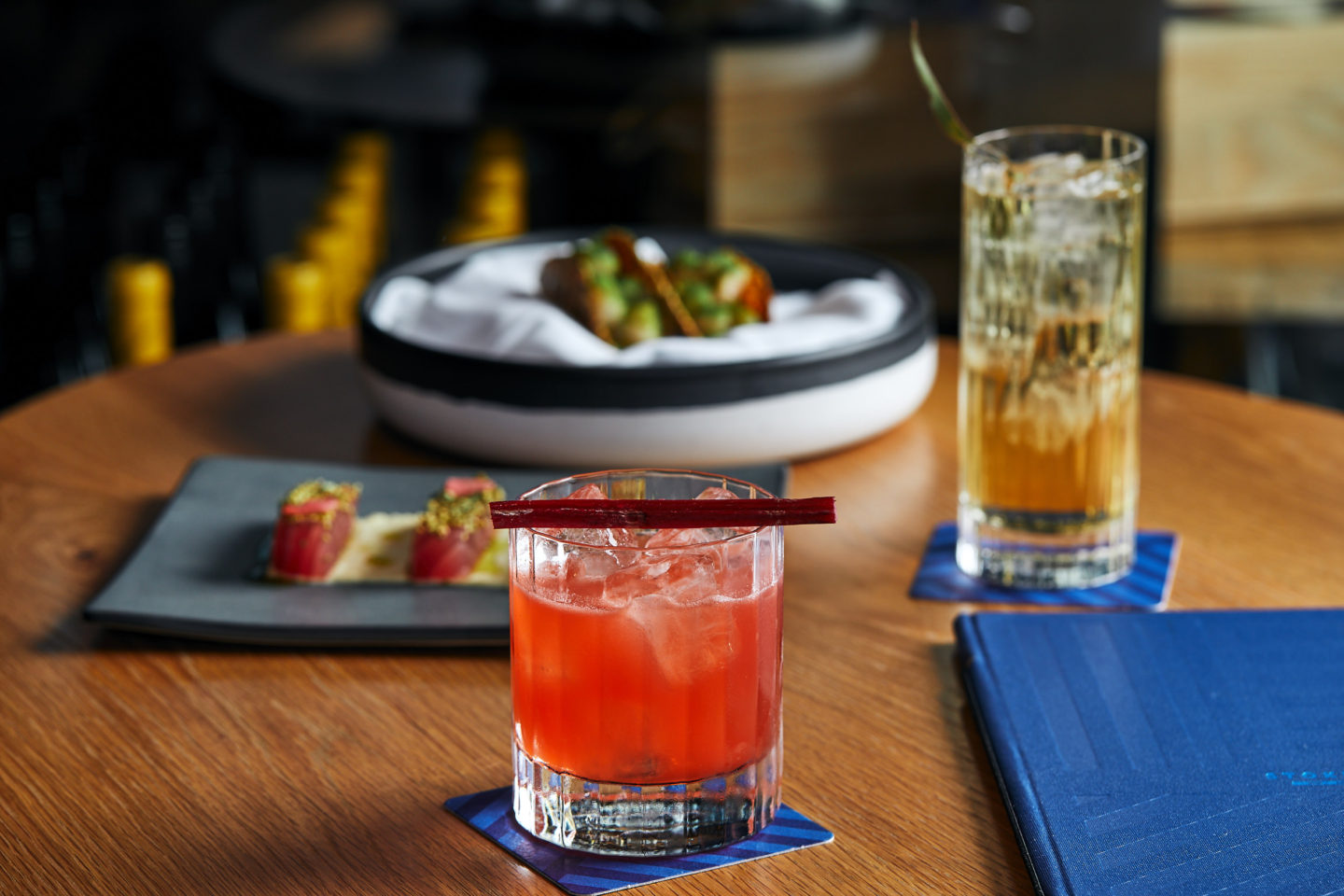 STOKEBAR might be temporarily closed but this doesn't mean you have to forego your favourite cocktail. Whether it's been a hard day working from home or you're looking to add a special element to date night on the couch, Group Beverage Manager, Lee Smith shares recipes for his two favourite Stokehouse cocktails, the Negroni and Espresso Martini.
"While at home we want you to be able to create cocktails that are simple but still delicious. I have put together a few recipes of my favourite 'equal Parts' cocktails that you can make using a variety of alcohol that you may have at home in the cupboard."
Negroni
30ml gin
30 ml sweet vermouth
30ml Campari
Stir ingredients in a glass with ice for 20 seconds then pour into a fresh glass over ice.
Use a fruit peeler to peel a strip of orange rind and add to drink as a garnish.
Notes:
Whatever gin you have at home will work – we love Tanqueray or Melbourne's own Patient Wolf
Gin substitutes – bourbon (Boulevardier), tequila or rum
Campari substitutes – Aperol or Amaro Montenegro (Montenegroni)
Espresso Martini
30ml vodka
30ml Kahlua
30ml espresso coffee
5ml sugar syrup
Make a simple sugar syrup, mixing together equal parts sugar and water in a saucepan over heat. Bring to the boil for 2 minutes then remove from heat and refrigerate.
Pour all ingredients into a cocktail shaker or jam jar. Add ice and shake until froth starts to appear.
Strain into serving glass using a tea strainer or similar.
Notes:
Vodka substitutes – tequila, rum or spiced rum
Kahlua substitutes – Frangelico, Amaretto, double drip coffee liqueur or Helleyers Rd Cream Whiskey (similar to Baileys and made in Tasmania)