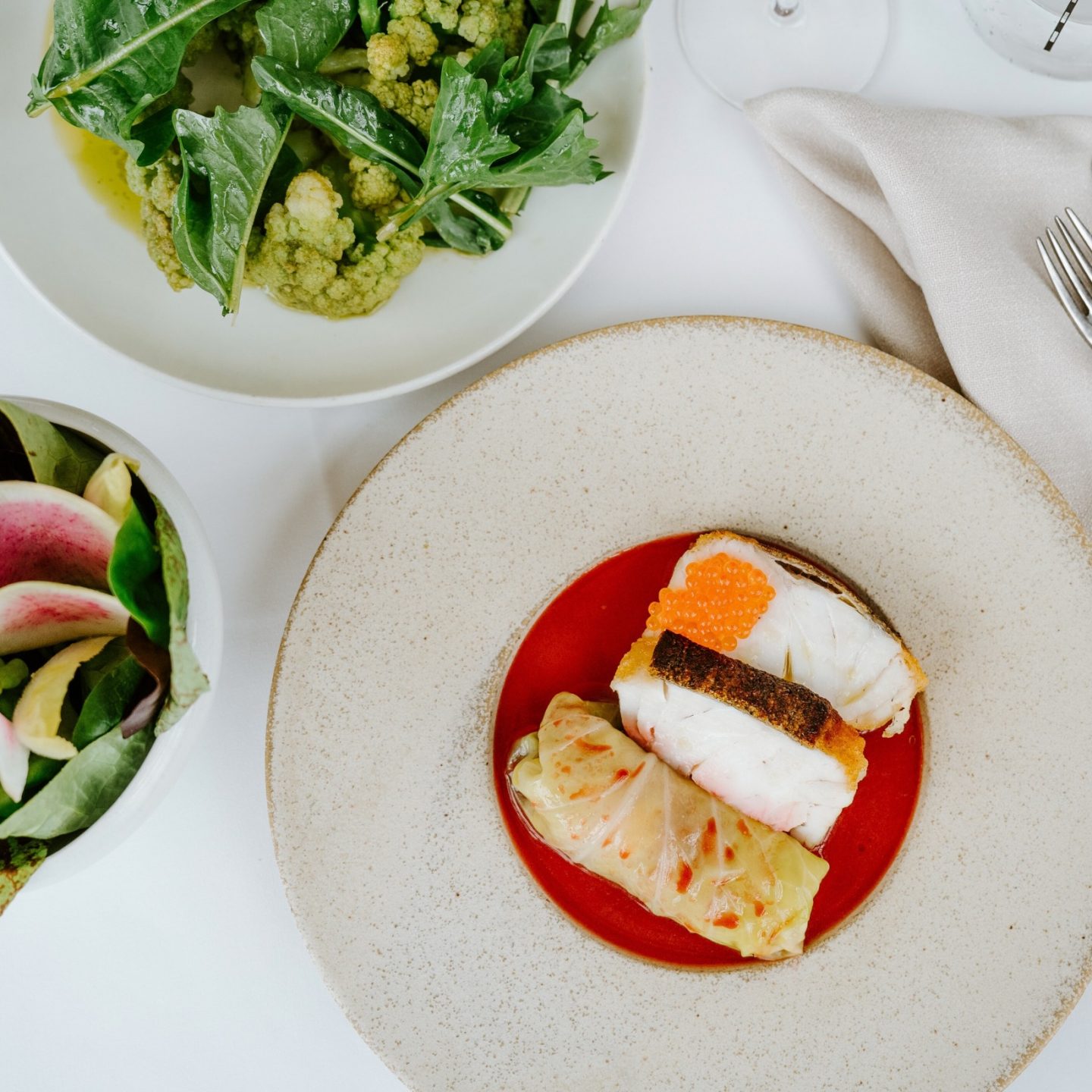 Executive Chef Jason Staudt on his seasonal menu & the bounties of spring.
"As the days grow brighter and longer, we embrace the expertise of our cherished suppliers in guiding what graces our seasonal menu.
Ben Collison Seared coral trout in a delicate early season tomato bouillabaisse finished with Marigold rouille which packs a floral punch is a standout on the mains. We've started to roll this out as a special over the weekends, it will hit the menu as soon as the tomatoes are more consistent.
Oliver's greens from Ramarro is a constantly evolving green side that is a farmers best on ground. Dressed lightly with whipped anchovy & olive, it is currently purple sprouting broccoli, broad bean tips & flowers. Sides are not an afterthought on our menus – rather a highlight of our produce driven philosophy.
Gundagai GLQ 5+ Lamb tomahawk has hit the menu with a bang. Such special lamb utilising the top 5% of the heard, served with some slow cooked lamb neck & broad beans. We are very fortunate to use this amazing product on our menus.
We've seen our first batch of Koo-Wee-Rup asparagus, one of my favourite growers. The team are looking forward to what it becomes as the new vegetarian starter. The effort we put into vegetarian dishes is always a bit extra – highlighting the excellent produce.
Ash's spring & summer desserts are in full R&D from a fresh trip through Paris. I won't give too much away, you'll have to come in and try them for yourselves.
Love from the beach." – Stokehouse Executive Chef, Jason Staudt