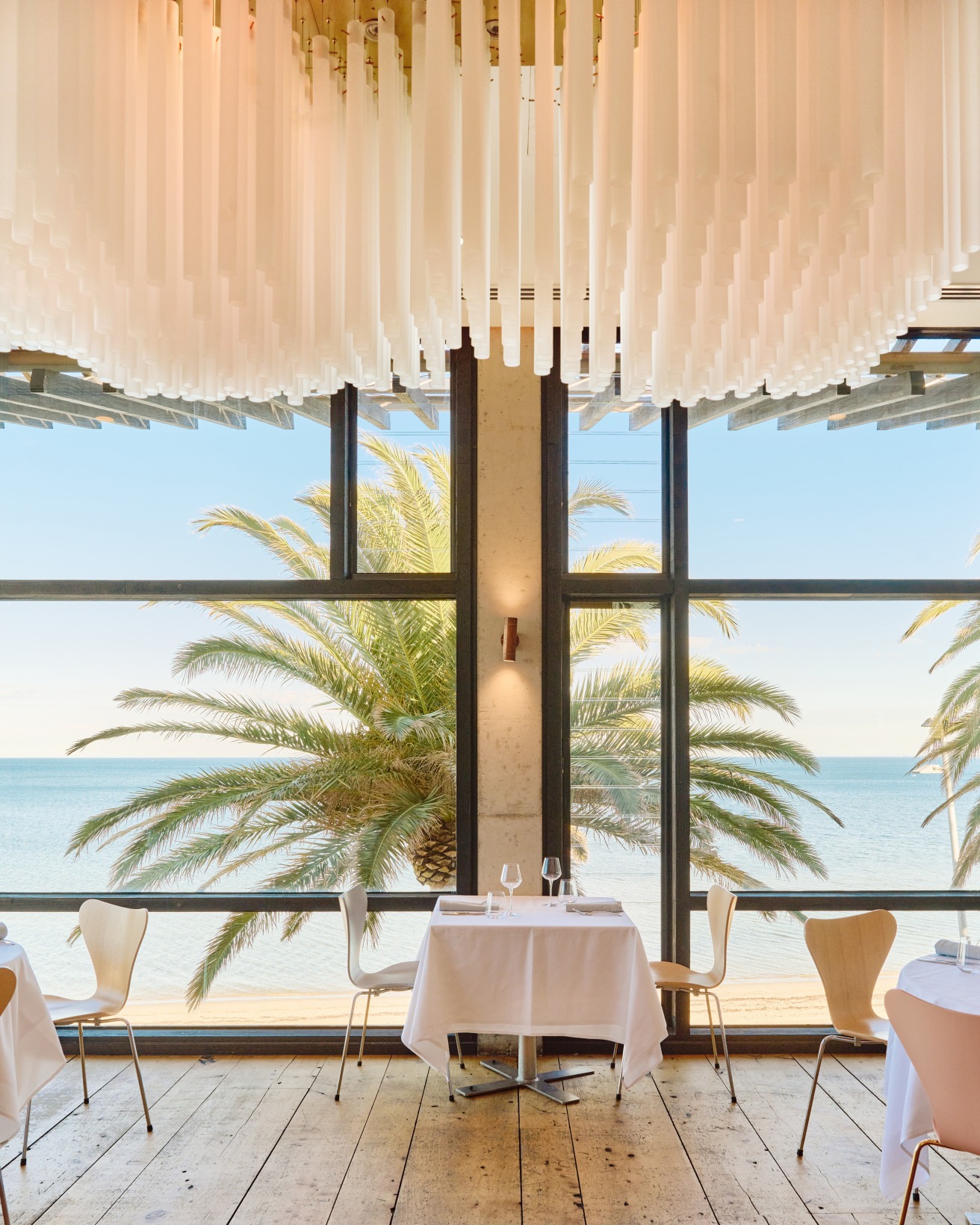 Stokehouse Spring & Summer bookings have opened and are available from November 15th. We cannot wait to welcome you back into our stunning dining room, it's time to secure your table for spring & summer seaside dining in St Kilda.
Your signature Stokehouse experience awaits, complete with unmatched beachside views and a tightly curated seasonal menu from Executive Chef Jason Staudt. Prepare to indulge in some signature Stokehouse cocktails and to embrace our Sommelier team who will be available to find the perfect bottle for you – with our cellar doors open and the full wine list available.
We are pleased to be able to offer online bookings for standard dining room reservations, as well as our Palm Room, Cellar Room, large group bookings and specialty cake bookings for celebration dining. These premium services are available to you in just a few clicks.
We strongly recommend all bookings be made online to ensure the most up to date availability. If you do require assistance, please note that currently our office is attended Friday's 10am-4pm.
We urge you to book as quickly as possible as spring/summer bookings tend to fill very quickly and we apologise in advance if your preferred date or time is not available. Please understand that a $100 per person deposit is required upon placing a reservation, this pre-payment will be deducted from your final bill. (Applies October – December only)
Main Dining Room Lunch & Dinner bookings are available Saturday – Thursday with 2-hour seating times. We are also excited to announce our coveted Friday lunch offer – Friday lunch in December is considered a premium lunch service, and as such we honour the occasion with a premium menu. Join us to experience relaxed luxury at its best with a special menu curated by Executive Chef Jason Staudt. The $200pp menu celebrates iconic signature and seasonal dishes that encapsulate beach luxe. The offer is fixed for Friday lunch in December only.
We have missed you and cannot wait to welcome you back in true Stokehouse style.