Stokehouse St Kilda Announces New Executive Chef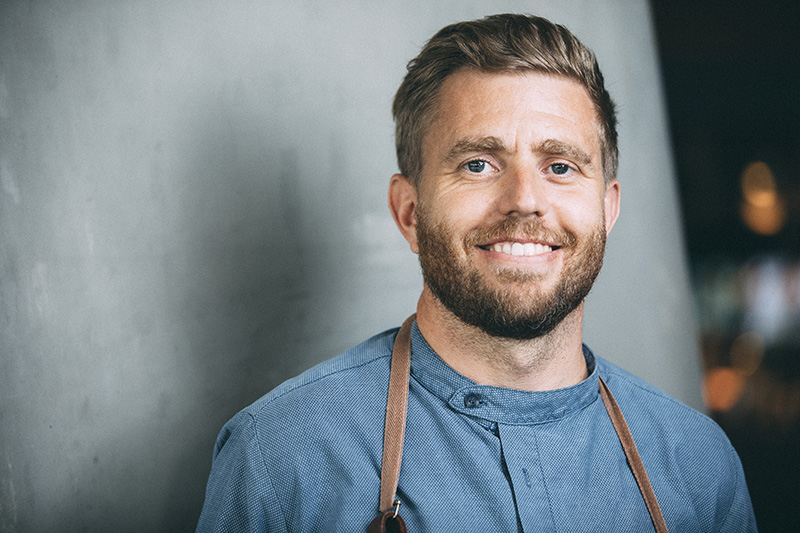 We are thrilled to announce the appointment of Jason Staudt as Executive Chef at Stokehouse St Kilda Beach.
Jason joins Stokehouse following his roles as Head Chef at the two-hatted Aria Sydney (2013 to 2017) and Head Chef at Bea Restaurant at Barangaroo House (2017 to 2019).
With a passion for seafood, supplier relationships, sustainability and a focus on the entire dining experience, Jason brings a wealth of experience, energy and strong leadership to his new role and will work closely with the existing Stokehouse management team including Senior Sous Chef Mark Wong, Group Pastry Chef Lauren Eldridge, Restaurant Manager Hugh Van Haandel and Group Sommelier Gavin Cremming. Expect to see him out on the restaurant floor too!
"Jason was a standout from the moment we met him," says owner Frank Van Haandel. "His vision is aligned with ours, he recognises and understands what Stokehouse customers want. Jason's style of food is understated, but all the better for it and we know that it will work perfectly on the beach".
Jason commenced his cooking career at home in Canada at The River Café in Calgary and continued his training in some of Canada's most well respected restaurants and hotels. His resume includes stages at Eleven Madison Park and more recently at The Ledbury, Brae, Clove Club and Restaurant Gordon Ramsay. Staudt moved to Australia in 2013 to take up an opportunity at Aria as Sous Chef progressing up the ranks to Head Chef whilst also assisting Matt Moran with his Singapore Airlines menus and various cookbooks and recipe media opportunities.
Having grown up in landlocked Canada, Jason relishes the incredible seafood available so readily in Australia. This passion dates back to a six month stint as a private chef on a yacht in Alaska early in his cooking career where the menu consisted literally of what was caught, harvested and foraged daily. The outdoors are a massive part of Jason's life, inspiration and wellbeing; with camping trips taken in his campervan as regularly as possible.
"I had heard so many good things about the Van Haandel Group, and the opportunity to join Stokehouse in such a significant leadership role, based right on the water in what is an incredible green building and operation, is the perfect next step for me. My ethos aligns perfectly with the Group. I would not be ready for this opportunity without the investment Matt Moran has made in me over such a long period of time and I am so grateful for his support and mentorship. Whilst leaving Sydney has been a harder decision than I had expected, I am looking forward to exploring Melbourne restaurants, meeting new people, discovering new ingredients and building strong relationships with passionate and sustainable producers as we grow together," said Staudt.
"Stokehouse has always been everyone's favourite beach house, we are so excited about the refinements and additions to come, with a continued focus on seafood. We believe this will remind our customers that Stokehouse is not just for special occasions but the place to escape, even if only for a couple of hours," continued Frank Van Haandel.
Jason will join the Stokehouse team this November – book your Summer celebration now and be among the first to see him out on the Stokehouse floor!