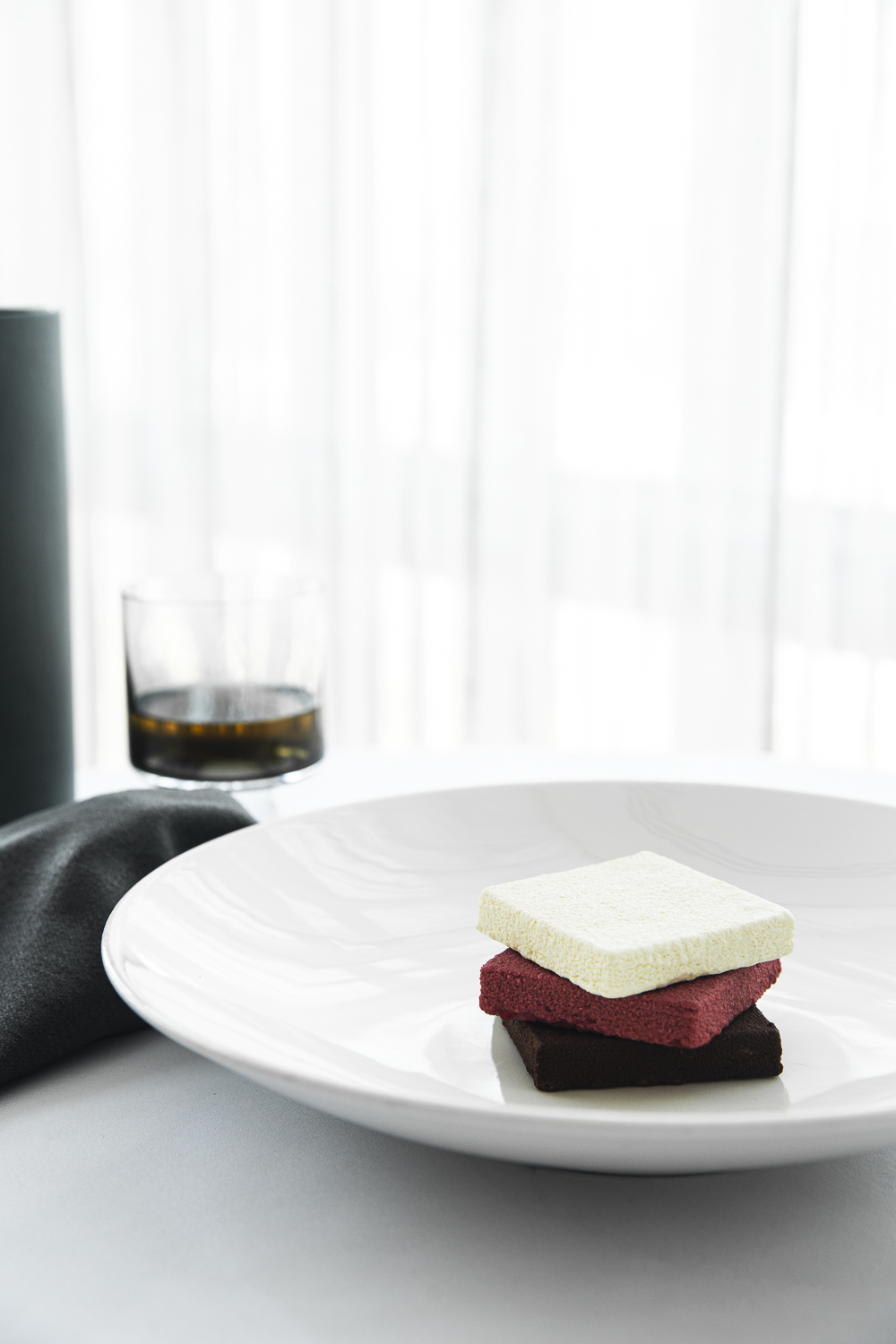 Lauren Eldridge has turned the idea of a Neapolitan ice-cream into the most polished dessert I had in 2019 …  awe-inspiring in terms of creativity, art, science, texture, temperature, it's phenomenally good to eat."
Terry Durack , Sydney Morning Herald
Lauren pays homage to a childhood favourite in her twist on the humble Neapolitan ice cream. Featuring vanilla semifreddo, rosella sorbet and dark chocolate mousse, Lauren has created a sophisticated & visually stunning dessert.
A medley of complementing flavours, the 'Neapolitan' evokes a sense of childhood nostalgia. On menu now and the perfect end to your meal, or enjoyed in STOKEBAR.