What Grows Together Goes Together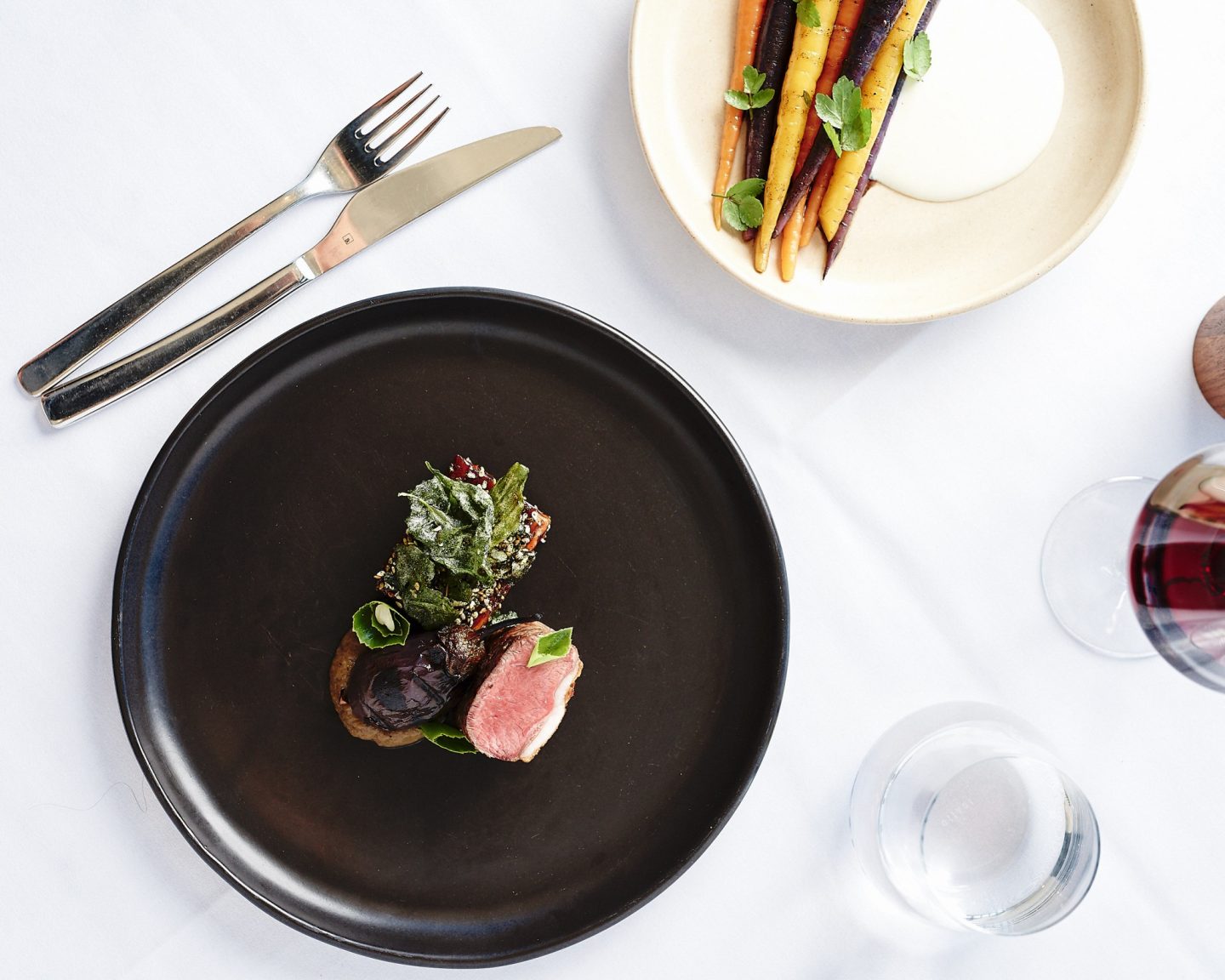 What Grows Together Goes Together is a new Stokehouse dinner series, with each event showcasing wine and food sourced from the same region.
Stokehouse Head Chef Ollie Hansford is committed to using locally sourced, seasonal produce. Ollie invites you to join him on an exploration of regional Victoria to discover the passionate local producers and to understand how their local growing conditions impact and differentiate their produce. These are sourcing trips designed to cement long-standing relationships between Stokehouse and local growers. For those interested in tradition, technique, seasonality and the paddock to plate ethos, this is a food and wine dinner series not to be missed.
Our 'What Grows Together Goes Together' dinners will celebrate three stunning regions of Victoria, hosted personally by Ollie in the Palm Room.
The first dinner was held in June and featured Gippsland – a region which extends from Melbourne's Eastern suburbs to the New South Wales border, encompassing beaches, farmland, mountains, bushland and lakes. The dinner showcased numerous local producers; Lakes Entrance mussels, Maffra cheese, Weyhill garlic, Jones Farm potatoes, Smoked Alpine Farm trout and Cheffields Farm matched by celebrated Group Sommelier Gavin Cremming to wines from Stewart & Prentice, The Wine Farm, Onnanon and Patrick Sullivan. Weyhill garlic and Cheffields Farm are now supplying produce to Stokehouse on an ongoing basis. Ollie's second course from this dinner of Smoked Alpine Farm trout, cauliflower, apple and Warrigal was plated to represent the lines of the trout farm seen on his visit, demonstrating the attention given to the producers.
The next region to be put under the spotlight is the Mornington Peninsula – located south-east of Melbourne, featuring a cool, maritime climate. The Peninsula is home to many niche producers, with apple growing a local tradition for many generations and well-known vineyards located in the region. Ollie and his team, alongside Stokehouse Sommelier Wil Martin, will visit the Peninsula next week to meet with local producers and learn about the how the region's climate, soil and terrain affect their produce and wines. Join Ollie & Wil on Thursday 5th July for a food and wine exploration of the Mornington Peninsula.
The final dinner in the series will feature the Otways on Thursday 2nd August.
Each dinner is limited to 40 guests and features canapes plus four courses with matched wines for $145 per person. Canapes are served in STOKEBAR from 7pm before guests are seated together on shared tables, complimenting the intimate yet relaxed dining experience of the Palm Room. Learn more about each region, Ollie and the award-winning Stokehouse Sommelier team as they introduce each course and wine match, and spend time with all guests. A new way to experience Stokehouse – book now via telephone or email.
Dates:
June 7 – Gippsland
July 5 – Mornington Peninsula
August 2 – Otways