What Grows Together Goes Together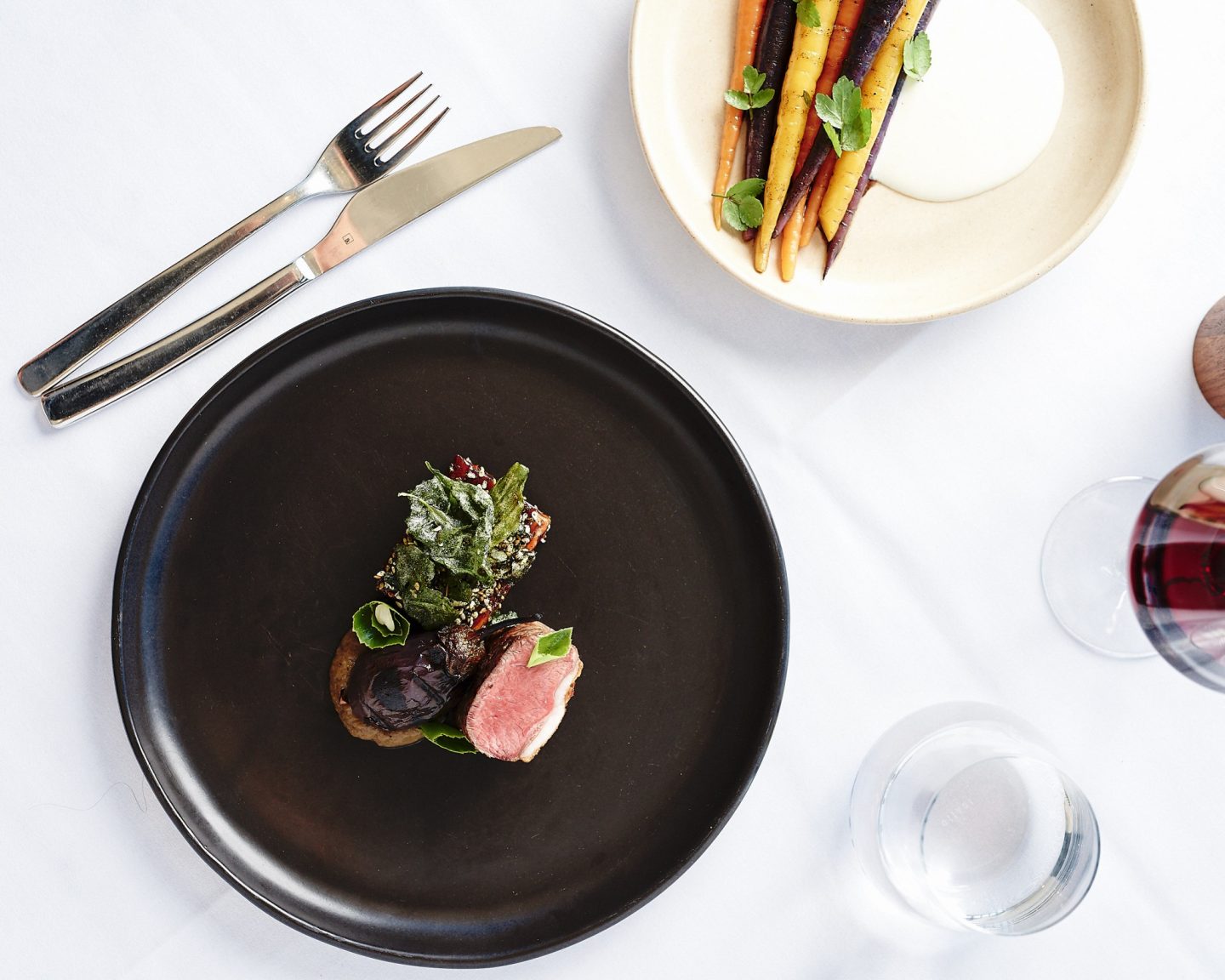 What Grows Together Goes Together is a new Stokehouse dinner series, with each event showcasing wine and food sourced from the same region.
Stokehouse Head Chef Ollie Hansford is committed to using locally sourced, seasonal produce. Ollie invites you to join him on an exploration of regional Victoria to discover the passionate local producers and to understand how their local growing conditions impact and differentiate their produce. These are sourcing trips designed to cement new and long-standing relationships between Stokehouse and local growers. For those interested in tradition, technique, seasonality and the paddock to plate ethos, this is a food and wine dinner series not to be missed.
The first dinner was held in June and featured Gippsland – a region which extends from Melbourne's Eastern suburbs to the New South Wales border, encompassing beaches, farmland, mountains, bushland and lakes. The dinner showcased numerous local producers; Lakes Entrance mussels, Maffra cheese, Weyhill garlic, Jones Farm potatoes, Smoked Alpine Farm trout and Cheffields Farm matched by celebrated Group Sommelier Gavin Cremming to wines from Stewart & Prentice, The Wine Farm, Onnanon and Patrick Sullivan. Weyhill garlic and Cheffields Farm are now supplying produce to Stokehouse on an ongoing basis. Ollie's second course from this dinner of Smoked Alpine Farm trout, cauliflower, apple and Warrigal was plated to represent the lines of the trout farm seen on his visit, demonstrating the attention given to the producers.
The next region to be put under the spotlight was the Mornington Peninsula – located south-east of Melbourne, featuring a cool, maritime climate. The Peninsula is home to many niche producers, with apple growing a local tradition for many generations and well-known vineyards located in the region. Ollie and his team, alongside Stokehouse Sommelier Wil Martin, visited the Peninsula to meet with local producers and learn about the how the region's climate, soil and terrain affect their produce and wines.
The third What Grows Together Goes Together dinner, on August 23rd, will showcase food and drink sourced from the Otways. Located in the west of Victoria, the Otways region is carpeted in dense forest and national park, with rugged cliffs lining the coast.
Head Chef Ollie Hansford and Group Sommelier Gavin Cremming travelled there to meet with farmers, producers, winemakers and brewers to bring back the best quality products the region has to offer.
Highlights that will feature on the Otways dinner menu include the freshest of crayfish, sustainably caught by local fishermen; new strains of potato rarely seen before like the deep purple 'midnight pearl'; flavour packed free-range eggs and a magical range of foraged goods like native herbs, seaweed and wild berries.  Drinks will include a once-off sparkling by Heroes winery made from shiraz grapes.
The dinner will be held in the Stokehouse Palm Room and guests will be seated at long tables to create a social atmosphere. Ollie and Gavin will walk you through their favourite products and tell you about the amazing people they met on their sourcing trip.
Reservations are $145 per person, which includes four courses plus two canapés, all matched with premium beverages – from wine to sparkling and cocktails. To reserve your seat please email info@stokehouse.com.au or call us on 9525 5555.
Dates:
June 7 – Gippsland
July 5 – Mornington Peninsula
August 23 – Otways