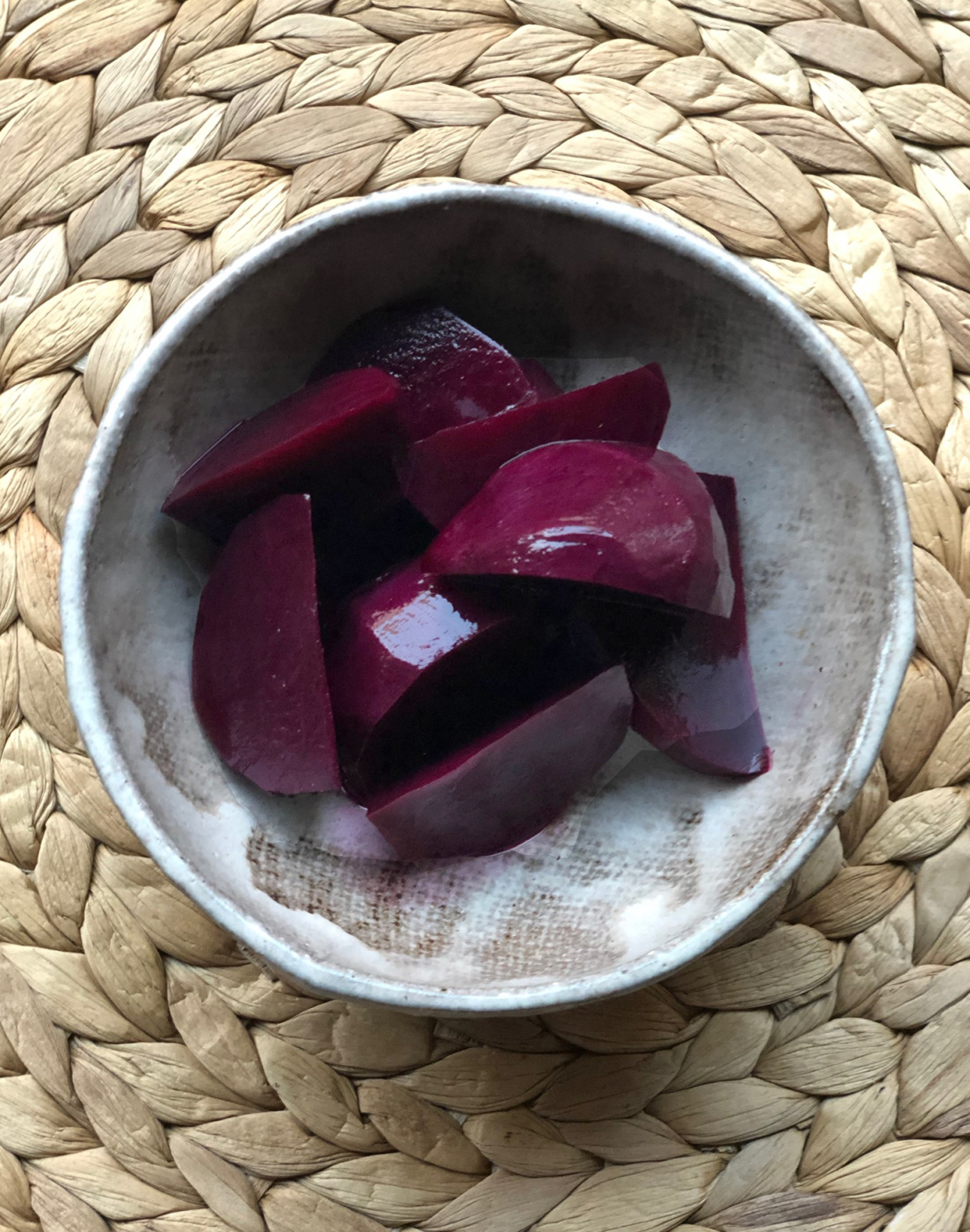 Ingredients
1.5kg large beetroots, peeled and wedged
15g peppercorn
3 garlic cloves
1 eschallot
2 bay leaves
10g fennel seeds toasted
5g cumin toasted
3.8L water
140g Sea salt (non iodized)
Before starting, clean and sanitize work space and equipment.
Make brine by dissolving the salt in the water
Blend garlic, eschallot with a small amount of brine on high until blended smooth, add back to rest of brine.
Mix brine with spices, and pour over beetroots in a non reactive container – preferably glass, until submerged, and held down with a weight.
Seal the container with a lid fitted with an airlock, if you don't have an airlock, open the lid every 3 days to release the carbon dioxide and check for mould.
Keep in a clean, dark area with a temperature of around 15C-21C for about a month – or until the beets taste beautifully sour, not so earthy and raw.
Transfer to airtight container and refrigerate for up to a year.